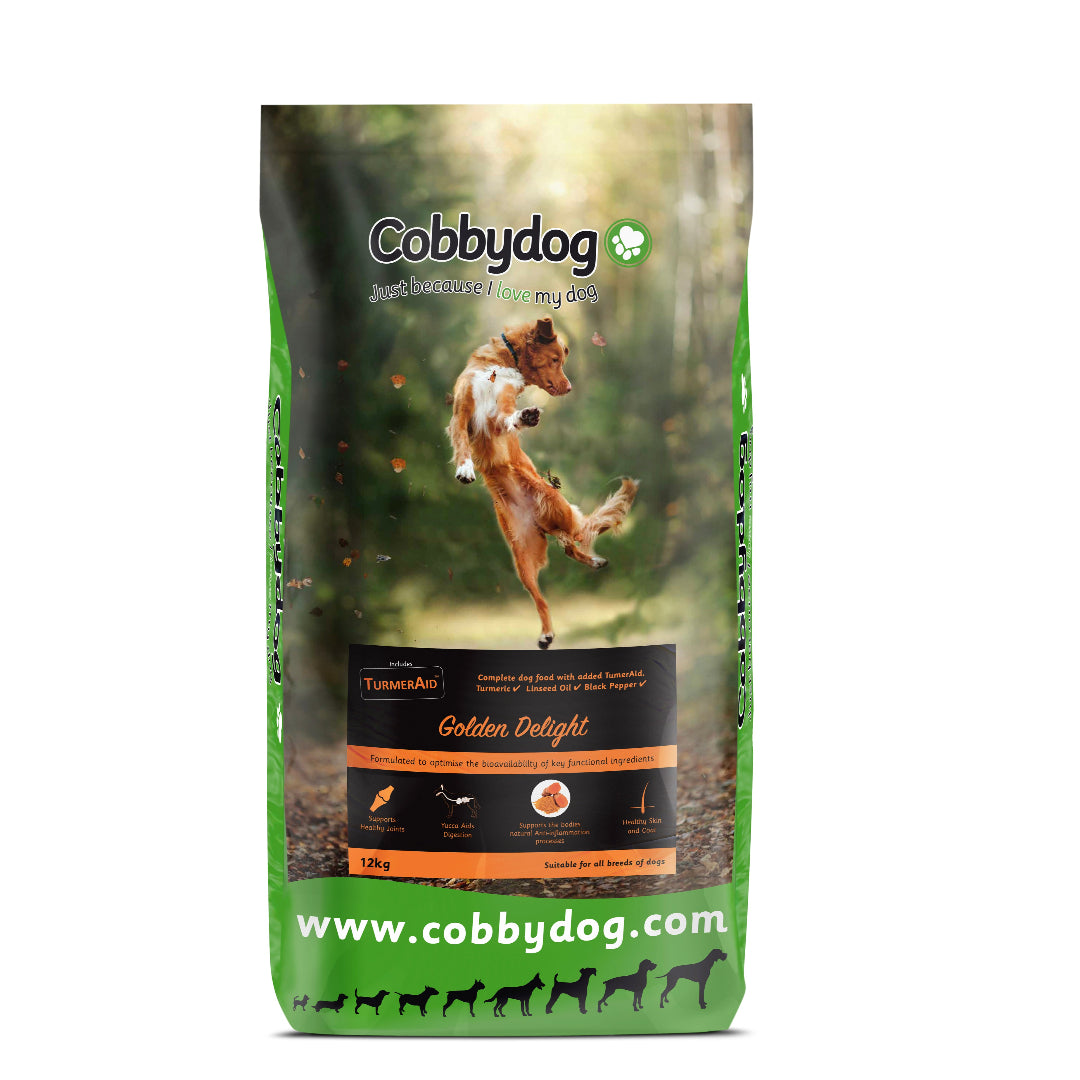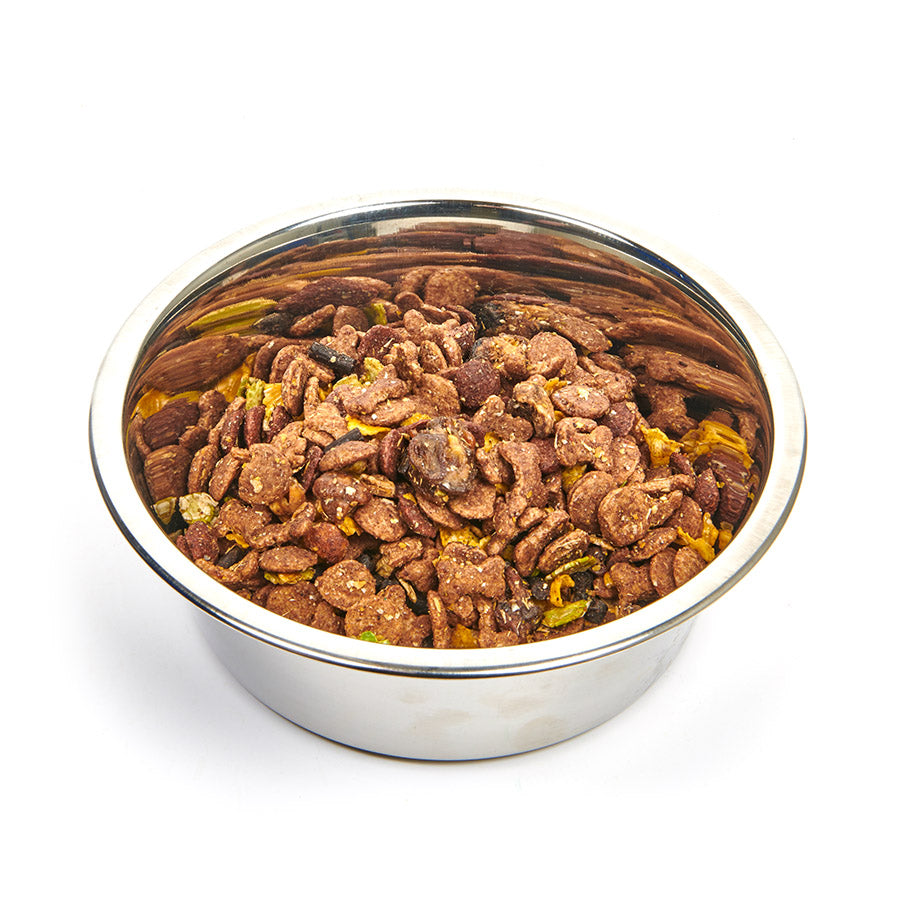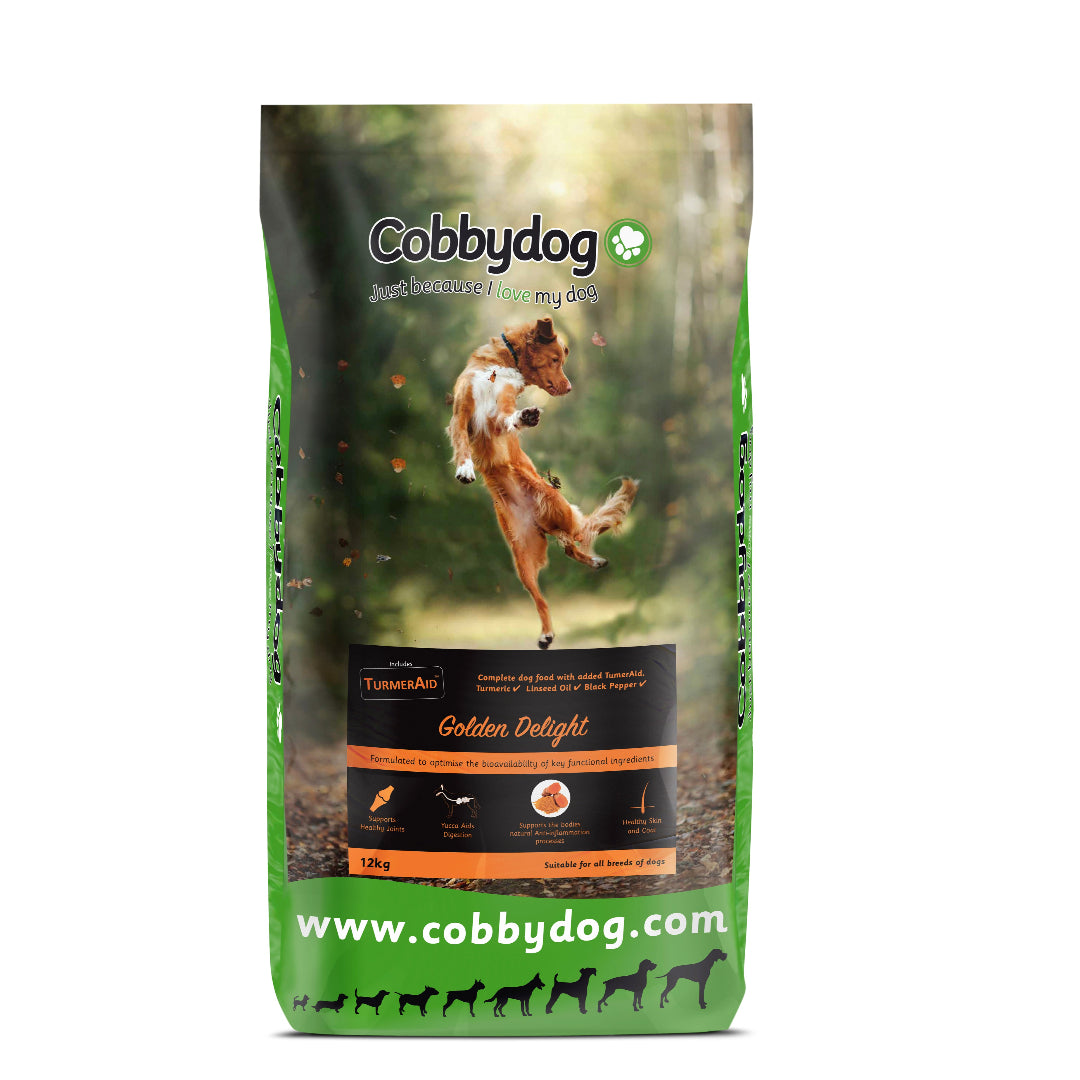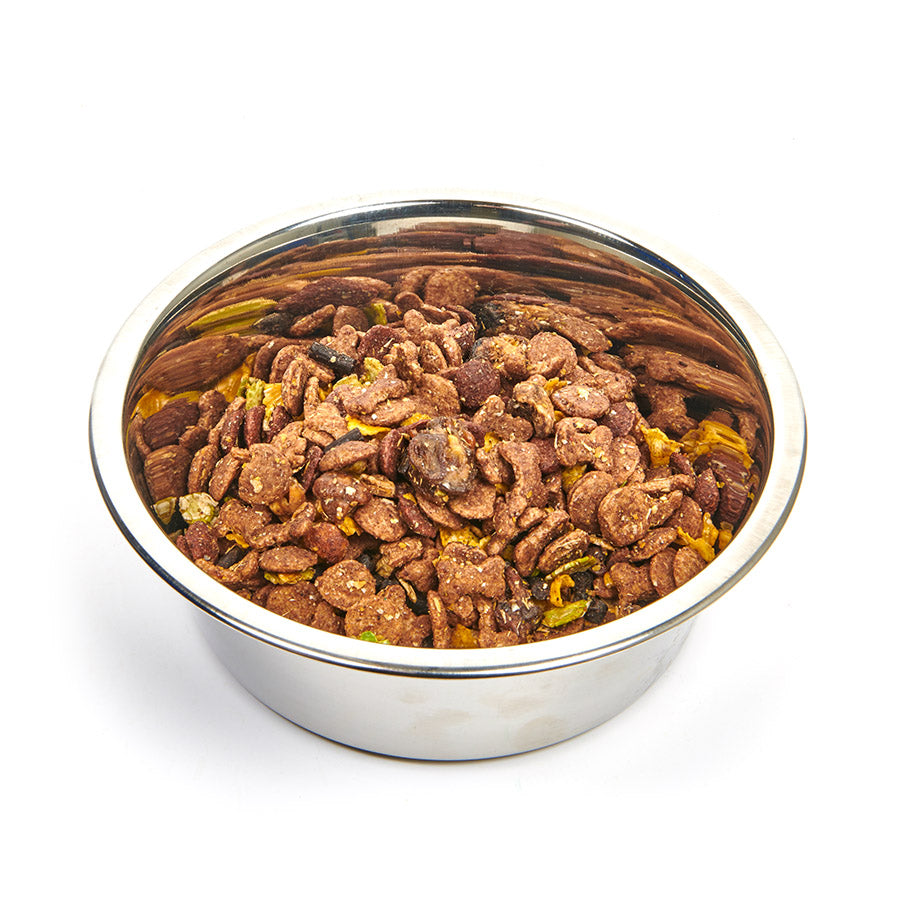 Golden Delight with added TurmerAid™
Our Cobbydog Golden Delight with added TurmerAid™ is an all in one feeding solution! It's a complete, balanced dog food with a delicious tasty coating and chunks of natural dried meat your dog will love, making it ideal for even the fussiest of eaters.
Overview
With added TurmerAid™. Formulated to Optimise the Bio-Availability of Key Functional Ingredients
Turmeric
Linseed Oil
Black Pepper
Apple Cider Vinegar
Yucca
With the added benefit of no mess! We have done all the mixing and measuring for you.
We worked closely with nutritionists at the Golden Paste Company Ltd to make sure every dog receives their full daily dose of TurmerAid™ in every bowl by following our recommended feeding guide
Key benefits: 
• Helps to Maintain a Healthy and Shiny Coat
• Aids digestion
• Positive effects on the micro flora that occur naturally in the stomach
• Support Healthy Joints
• Helps the Integrity of the Natural Defence Mechanisms
• Supports the body's natural inflammation processes
• Aids recovery after exercise
• Supports the respiratory system
• Promotes Well-being and General Health
• Turmeric Contains a Minimum of 5% Curcumin
• Cracked Black Pepper to Aid Bio-Availability
• Linseed Oil to Aid  Absorption of the Curcumin
Ingredients/Analysis
Composition
Wheat, Protein Pellets Containing Beef Meat Meal 21%, Dehydrated Beef 10% , Barley, Maize, Chicken Oil, Soya Oil, Glucose, Peas, TurmerAid™, Vitamins and Minerals
Additives
Antioxidants
Please speak to your vet before starting any new diet, or contact our advice line on 
01423 503319
 for further information regarding any conditions, medications or supplements for compatibility with turmeric. 
Related products