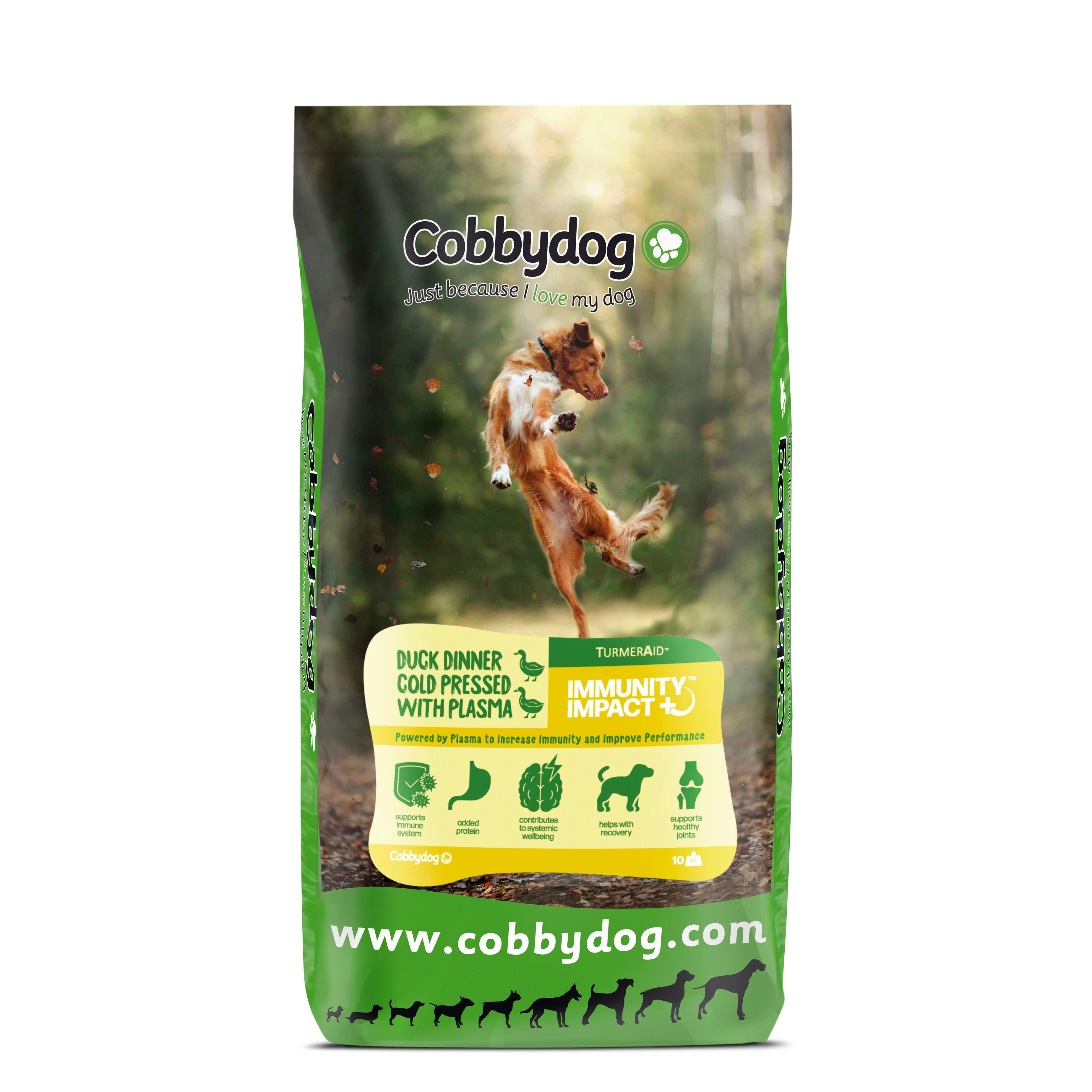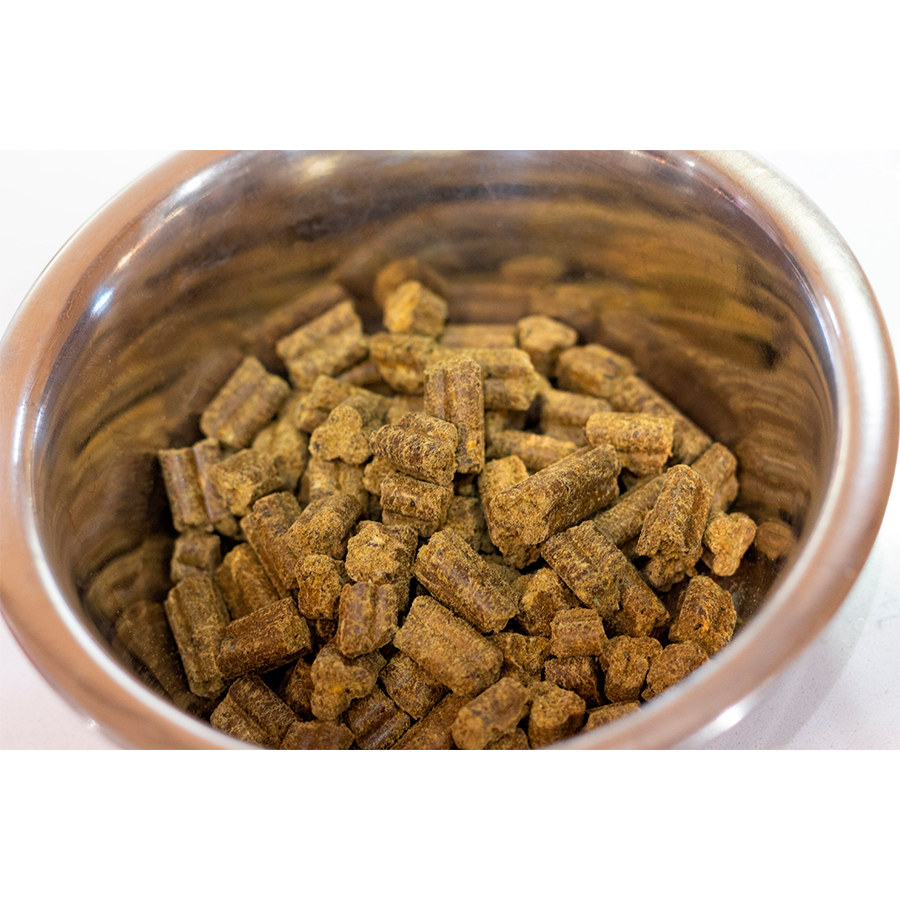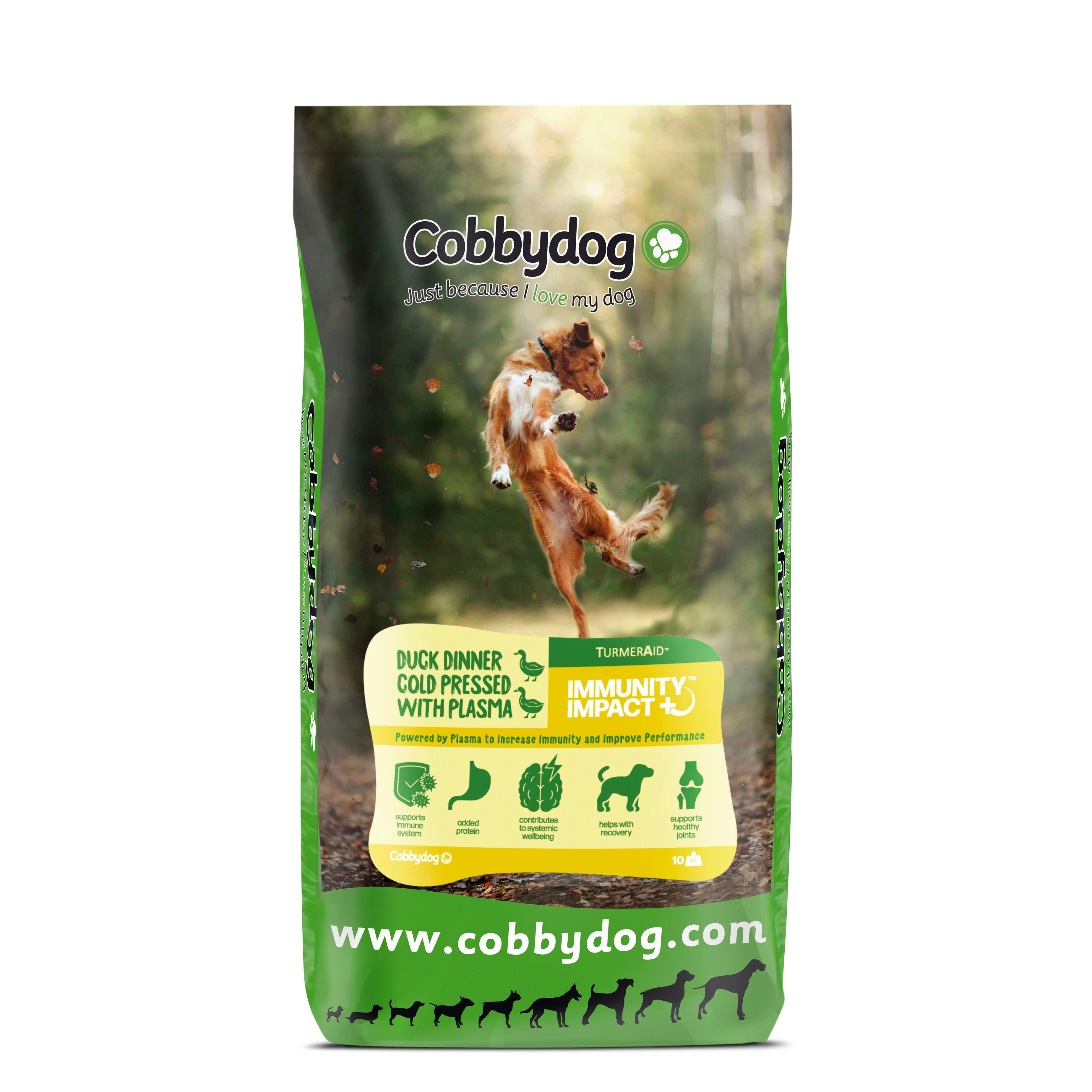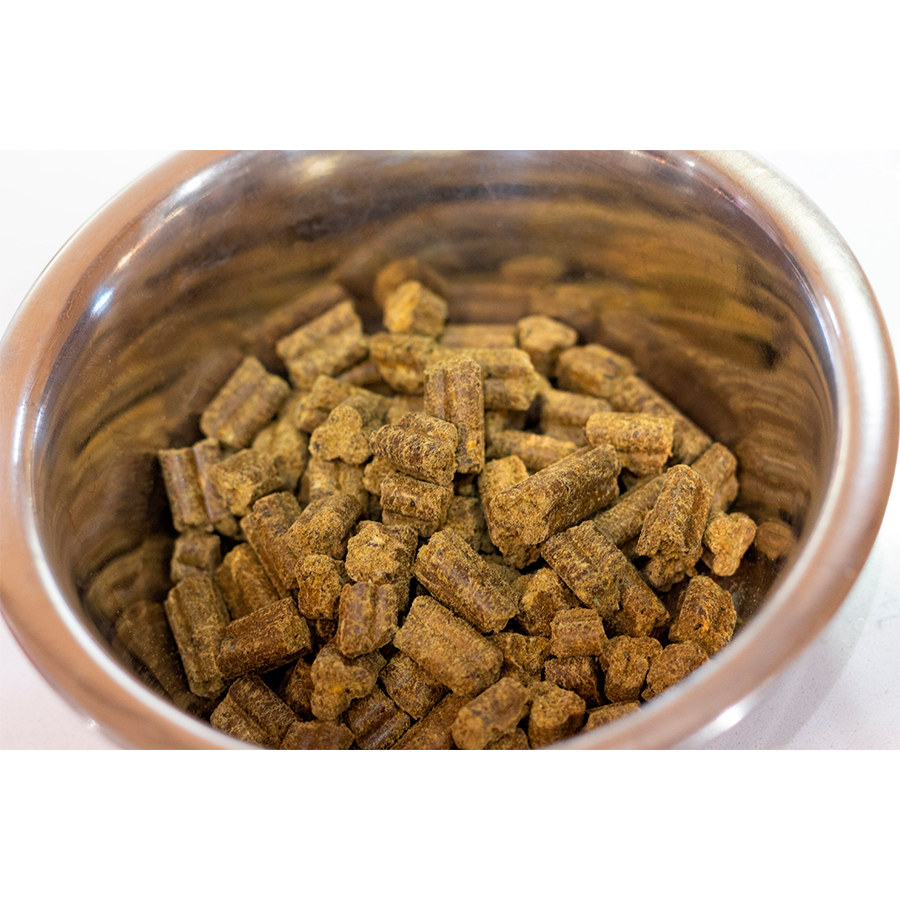 Immunity Impact™ - Duck Dinner Cold Pressed with Plasma
Immunity Impact!
Duck Dinner with Plasma Power to increase immunity and improve performance.
Plasma is a natural ingredient backed by decades of research that demonstrates a proven, whole-body effect. Plasma supports the immune system to better deal with stress and inflammation. Consumed orally, the functional proteins in plasma will not interfere with your dog's natural response to inflammation but instead will help the immune system to respond more quickly and efficiently.
Our premium tasty, natural and nutritious Duck Dinner with Plasma Cold Pressed Dog Food  is formulated using 100% natural ingredients and doing as little as possible to them before they reach your dog's food bowl.
Overview
We carefully mix these healthy ingredients and press them together at a low temperature right here in our factory in West Yorkshire, to preserve all their natural tasty goodness. And because it's made here at our factory we know exactly what goes into our Cold pressed Dog Food.

Our Duck Dinner with plasma creates a delicious natural diet with the convenience of a complete dry food. It's as close to raw feeding as possible and is suitable to feed alongside a raw diet.

Dogs love the great taste of Duck. It's naturally highly palatable due the preservation of the natural aromas and flavours of the ingredients.

Cold Pressed Dog Food is nutritionally dense which means you don't need to feed as much as you would a kibble or raw diet.

But that's not all! Our Duck Dinner with plasma has all the added benefits of TurmerAid™, a bespoke turmeric blend formulated to optimise the bio-availability of key functional ingredients:
Turmeric
Linseed Oil
Black Pepper
Apple Cider Vinegar
Yucca
No more yellow hands! We have done all the mixing and measuring for you.

Key benefits:
100% Natural
Cold Pressed at a low temperature below 47 °C to preserve all the vital nutrients within the healthy ingredients.
Gluten Free
Rice Free
49% Duck –Highly digestible and an excellent source of natural, bio-appropriate amino acids needed for growth, repair, and maintenance.
High Protein
Helps reduce flatulence 
As close to raw feeding as possible
Suitable to feed alongside raw diets
Less volume, less stomach load
Nutritionally dense, so less is needed compared to a kibble or raw diet
Suitable for all life stages - Puppies from 4 weeks old (weaning) right through to senior dogs. 
Free from chemical additives, artificial colours, flavourings, added sugars and preservatives.
Ideal for dogs with known food Intolerances, sensitive digestive issues or grain allergies.
Helps to Maintain a Healthy and Shiny Coat
Aids digestion
Positive effects on the micro flora that occur naturally in the stomach
Support Healthy Joints
Helps the Integrity of the Natural Defence Mechanisms
Supports the body's natural inflammation processes
Aids recovery after exercise
Supports the respiratory system
Promotes Well-being and General Health
Turmeric Contains a Minimum of 5% Curcumin
Cracked Black Pepper to Aid Bio-Availability
Linseed Oil to Aid Absorption of the Curcumin
Ingredients/Analysis
Composition
Dried Ground Duck 49%, Sweet Potato 32%, Beet Pulp 5%,  Peas, Plasma, Fish Oil, Vitamin & Minerals, TurmerAid™ (Turmeric, Linseed Oil, Black Pepper, Yucca, Apple Cider Vinegar), Dried Vegetables (Carrot and Chicory),  Dried Fruit (Apple), Seaweed, Fennel, Nettle, Dried Herbs (Sage, Thyme, Oregano), Rapeseed Oil, 

Nutritional Additive / Kg
Vitamin A 15,000 iu/kg, Vitamin D3 2,000 iu/kg, Vitamin E 50 iu/kg, Vitamin B1 (Thiamine) 3 mg/kg, Vitamin B2 (Riboflavin) 8 mg/kg, Vitamin B6 5 mg/kg, Vitamin B12 40 mcg/kg, Vitamin C 50 mg/kg, Vitamin K 2 mg/kg, Zinc, 100 mg/kg, Manganese 80 mg/kg, Copper 20 mg/kg, Iron 30 mg/kg

Analytical Constituents
Crude Protein 34%
Fat Content 9.5%
Crude Fibre 3.5%
Ash 9%
Moisture 8.3%

Salt 0.1 %
Metabolisable Energy 370 Kcal/Per 100g
Related products