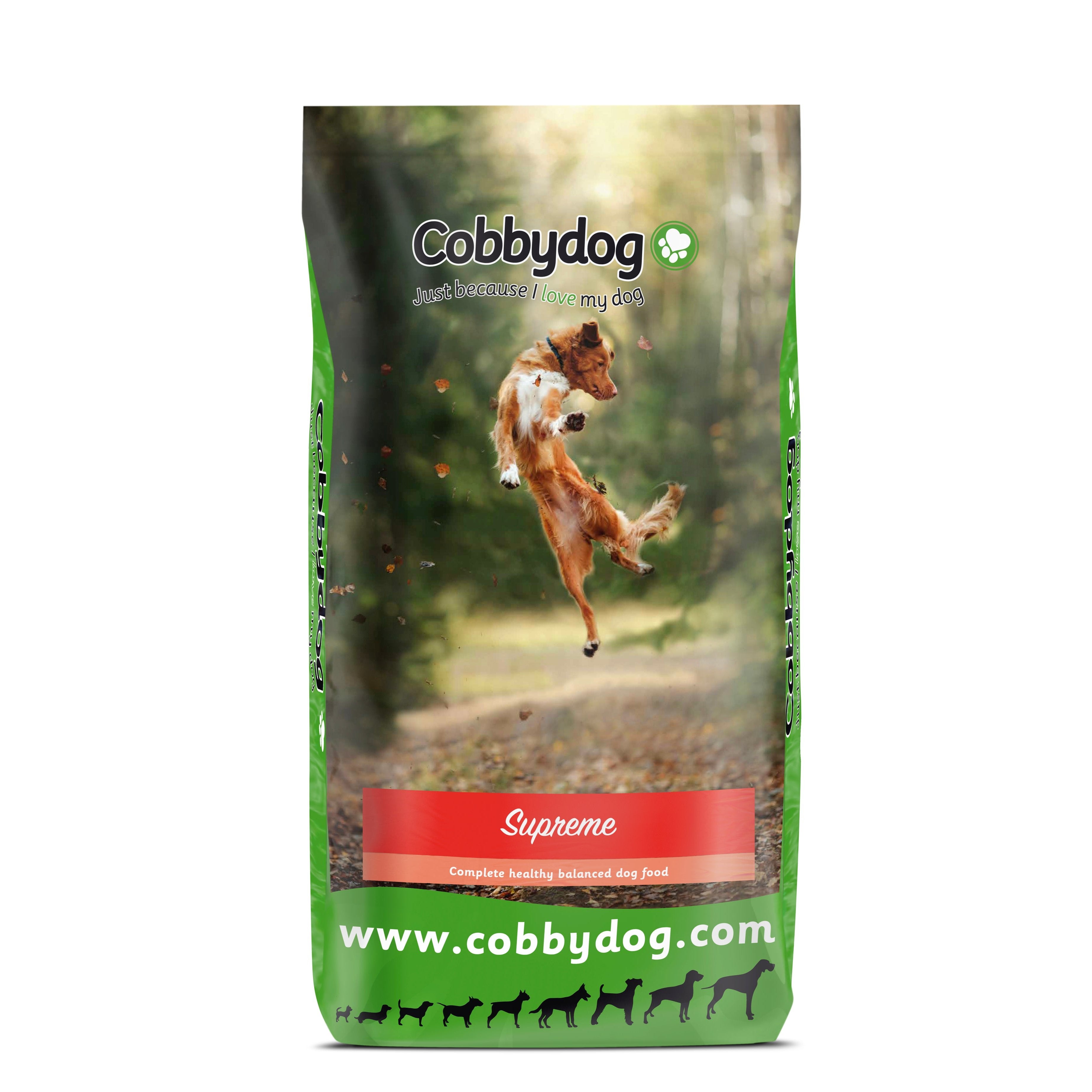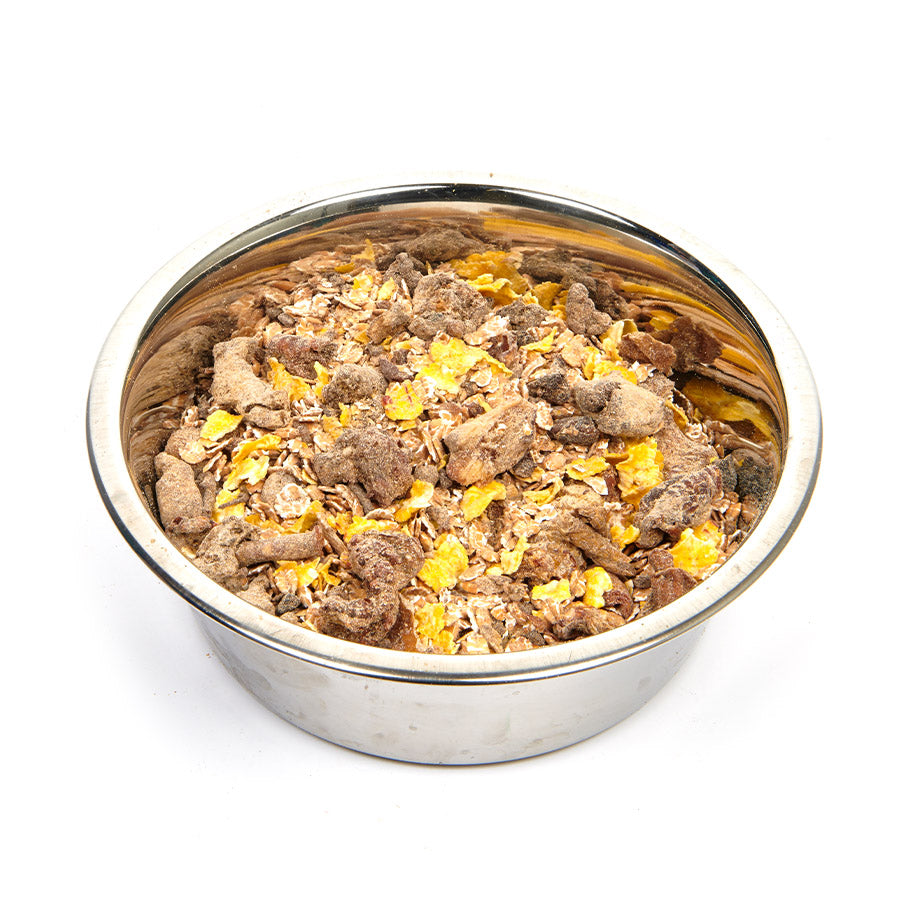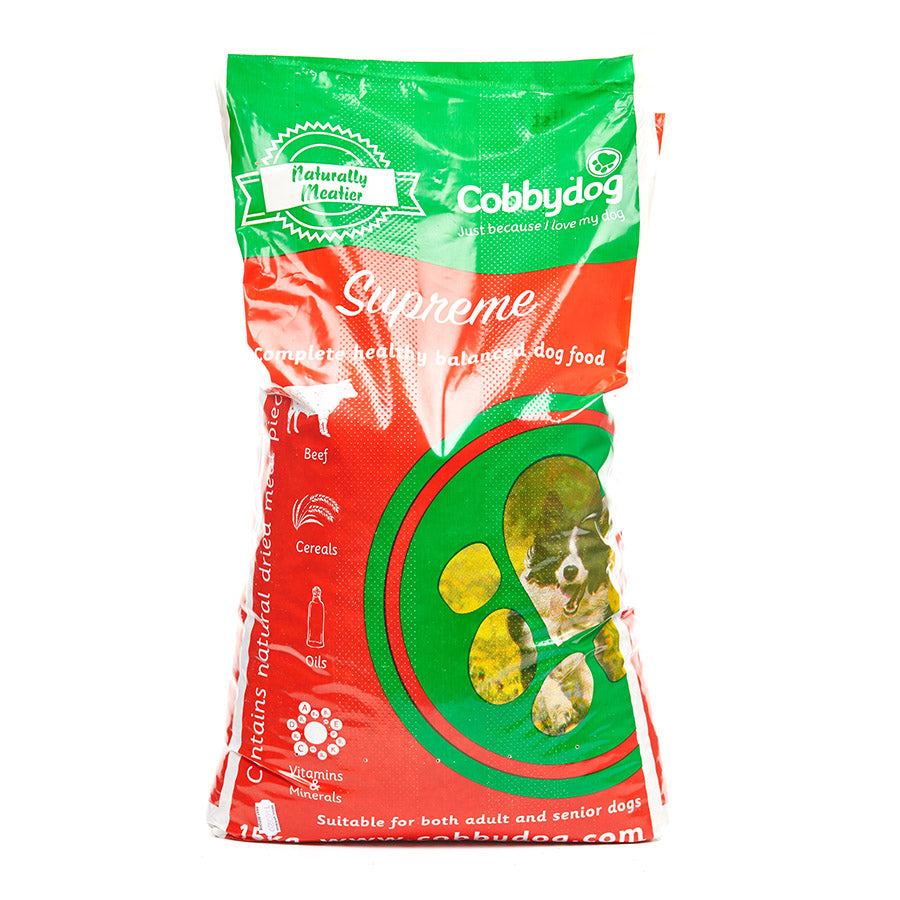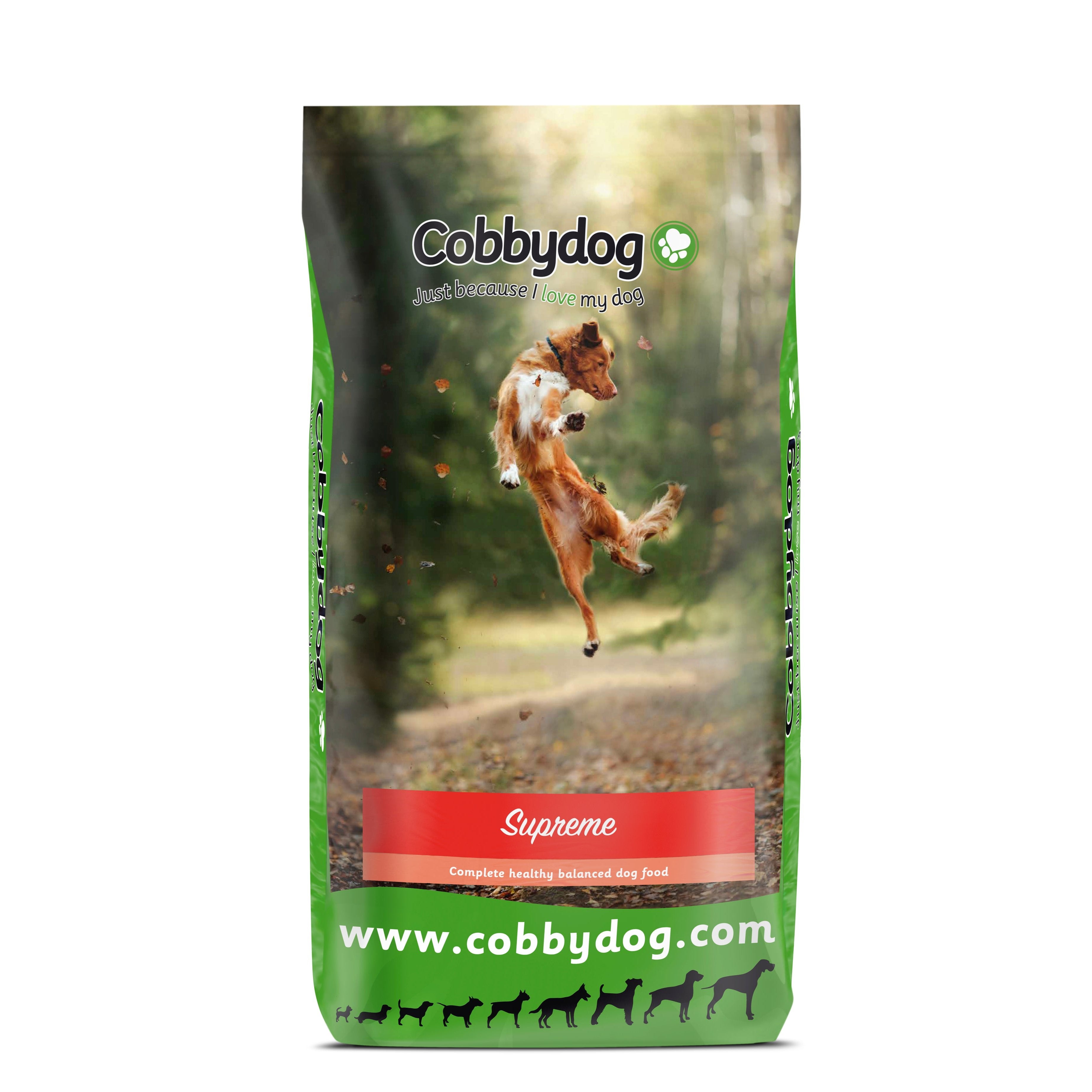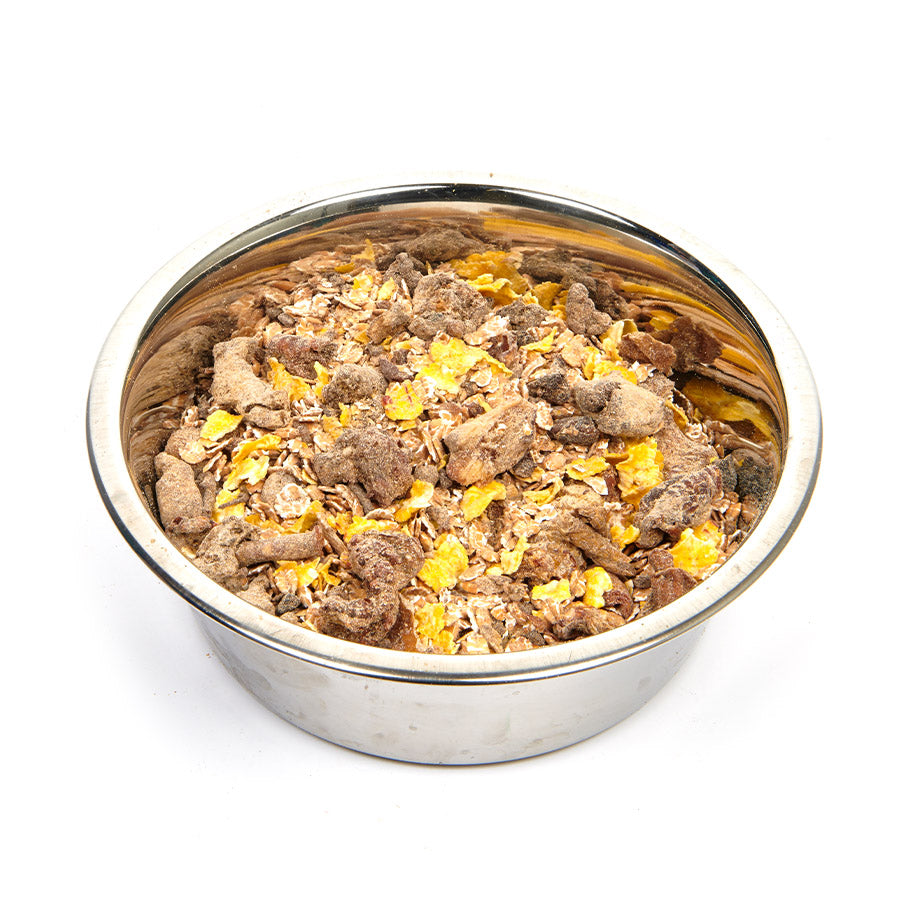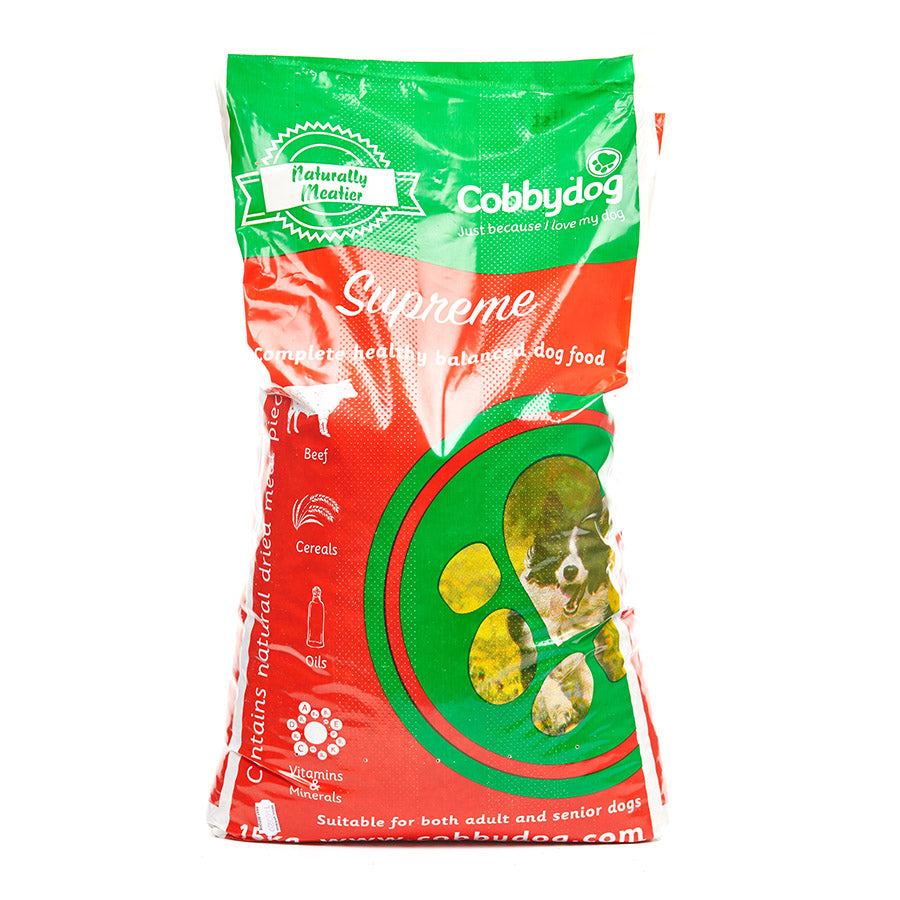 Cobbydog Supreme is a cereal based dry dog food with generous meat pieces.
It is packed full of good natural ingredients and vitamins for a wholesome and nutritious doggy meal.
There are not many dry dog foods on the market, which are as good as this and it remains a firm favourite with many customers.
The extensive range of vitamins and minerals ensure that your doggy friends are provided with all the essential nutrients they need.
This is Cobbydog nutrition at its best.
Cobbydog Supreme is a top quality premium complete dog food at outstanding value.
Ingredients/Analysis
Composition
Wheat, Dehydrated Beef 16%, Flaked Maize, Meat Meal containing Beef 5%, Vitamins, Minerals
Nutritional Additives / Kg
Vitamin A 12,400 iu/kg, Vitamin D3 2,000 iu/kg, Vitamin E 50 iu/kg, Vitamin B1 (Thiamine), 3 mg/kg, Vitamin B2 (Riboflavin) 8 mg/kg ,Vitamin B6 5 mg/kg, Vitamin B12 40 mcg/kg, Vitamin C 50 mg/kg, Vitamin K 2 mg/kg, Zinc 100 mg/kg, Manganese 80 mg/kg, Copper 20 mg/kg, Iron 30 mg/kg, Calcium 1.5%, Phosphorous 1.0 %, Salt 1.0 %
Analytical Constituents
Crude Protein 20 %
Fat Contents 7.9%
Crude Fibre 1.9%
Ash 4.0%
Related products