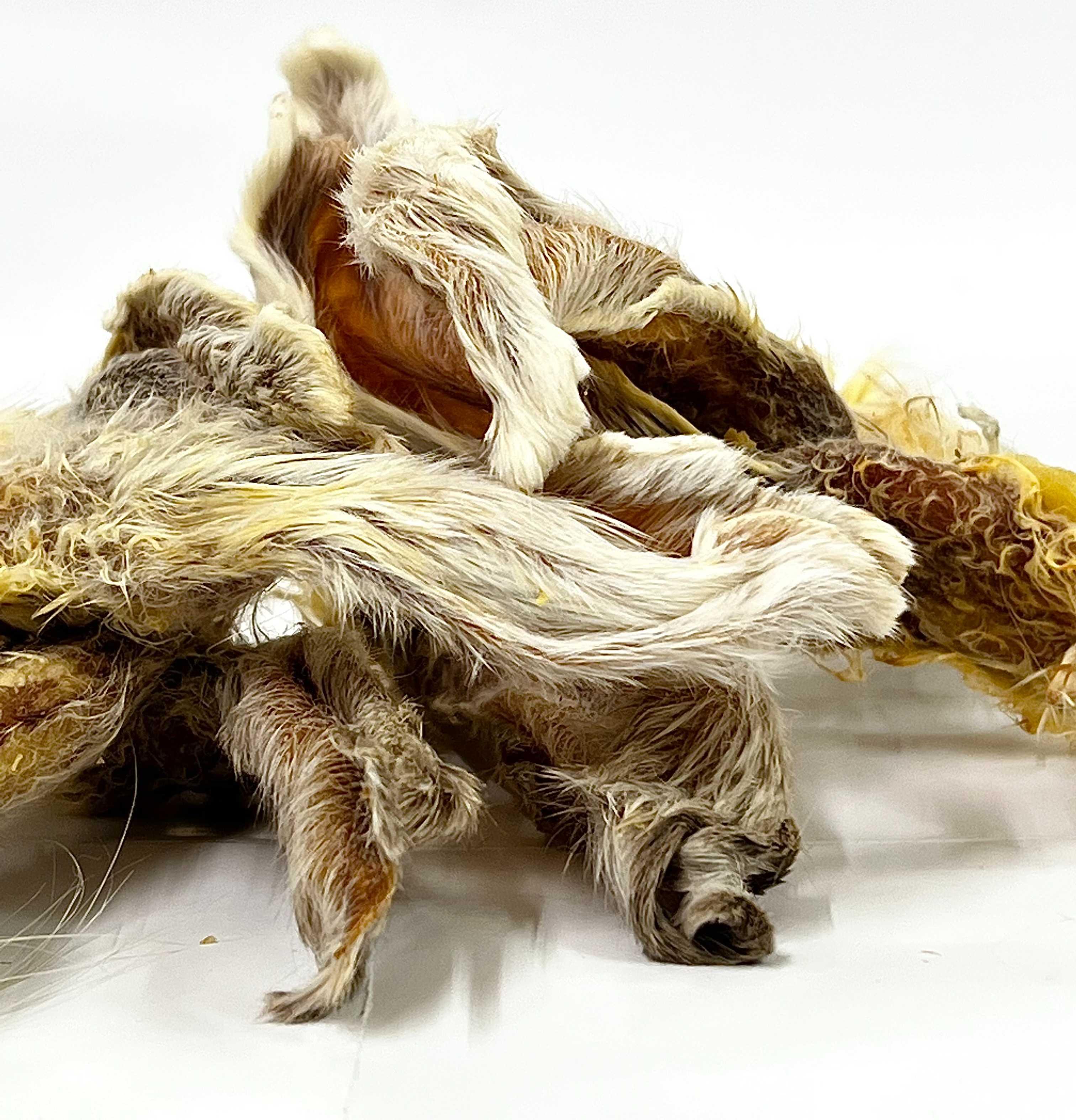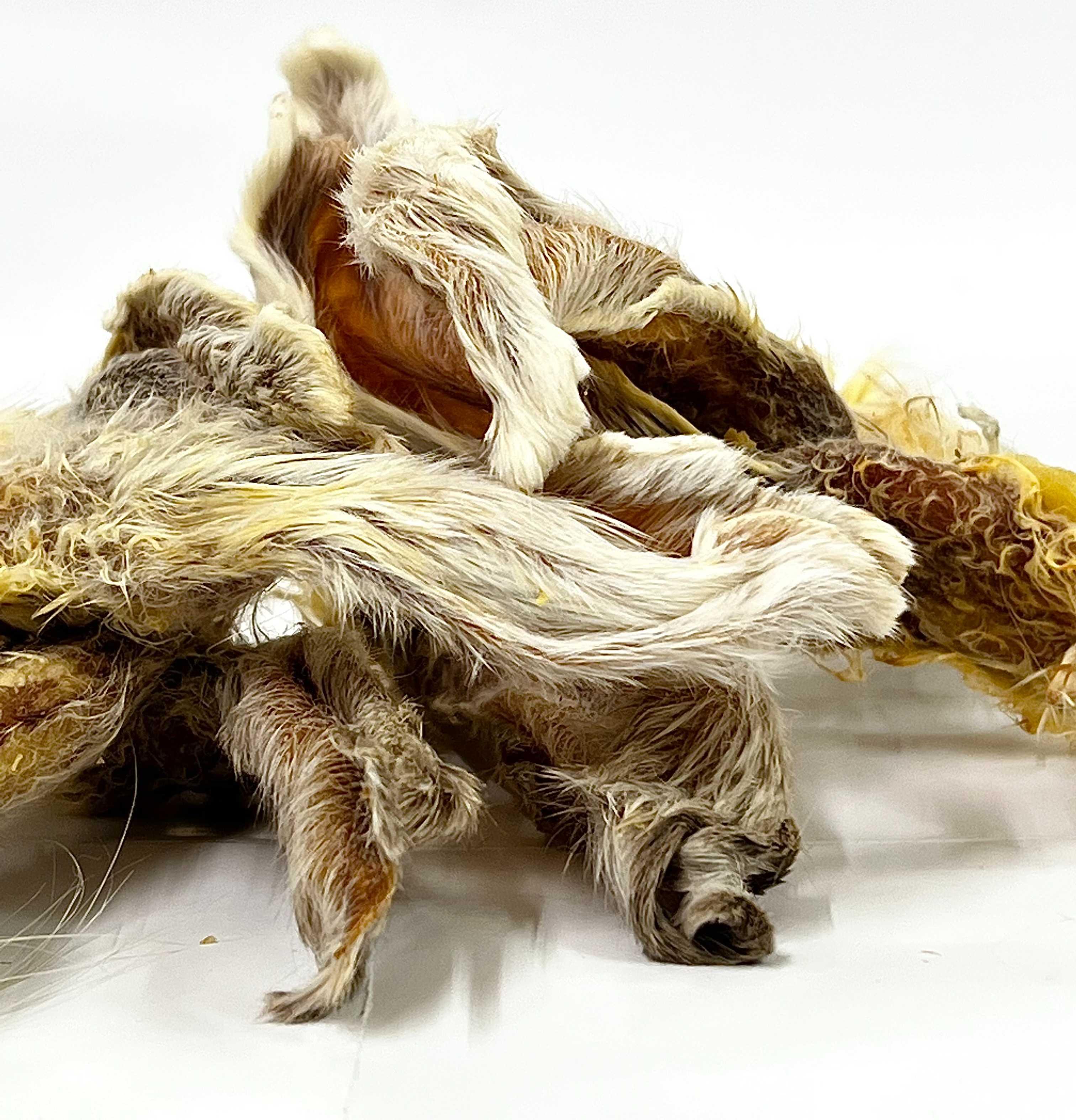 Rabbit Ears with Hair Dog Treats
Rabbit Ears Natural with Hair Hypoallergenic Dog Treat Chew -   
Great chews for dogs with sensitive digestions or which suffer from allergies. 100% Natural, no additives or preservatives!
Single source ingredient - Grain & Gluten-Free High in protein and low in fat.
Considered a low fat alternative to Pigs Ears  They have been slowly dried to produce a treat which will keep your dog occupied and give them all the nutrients they need.
Low odour so no need to send them outside! ·
High protein content · Perfect for all smaller breeds · Small and lightweight so can be fed as a training treat or as snack in-between meals.  
100% Natural with no added chemicals.
Composition
100% Rabbit Ears
Analytical constitutions: Crude Ash  7.00% Crude Fat  14.82 % Crude Protein  70.56 % Moisture 7.62%
Related products