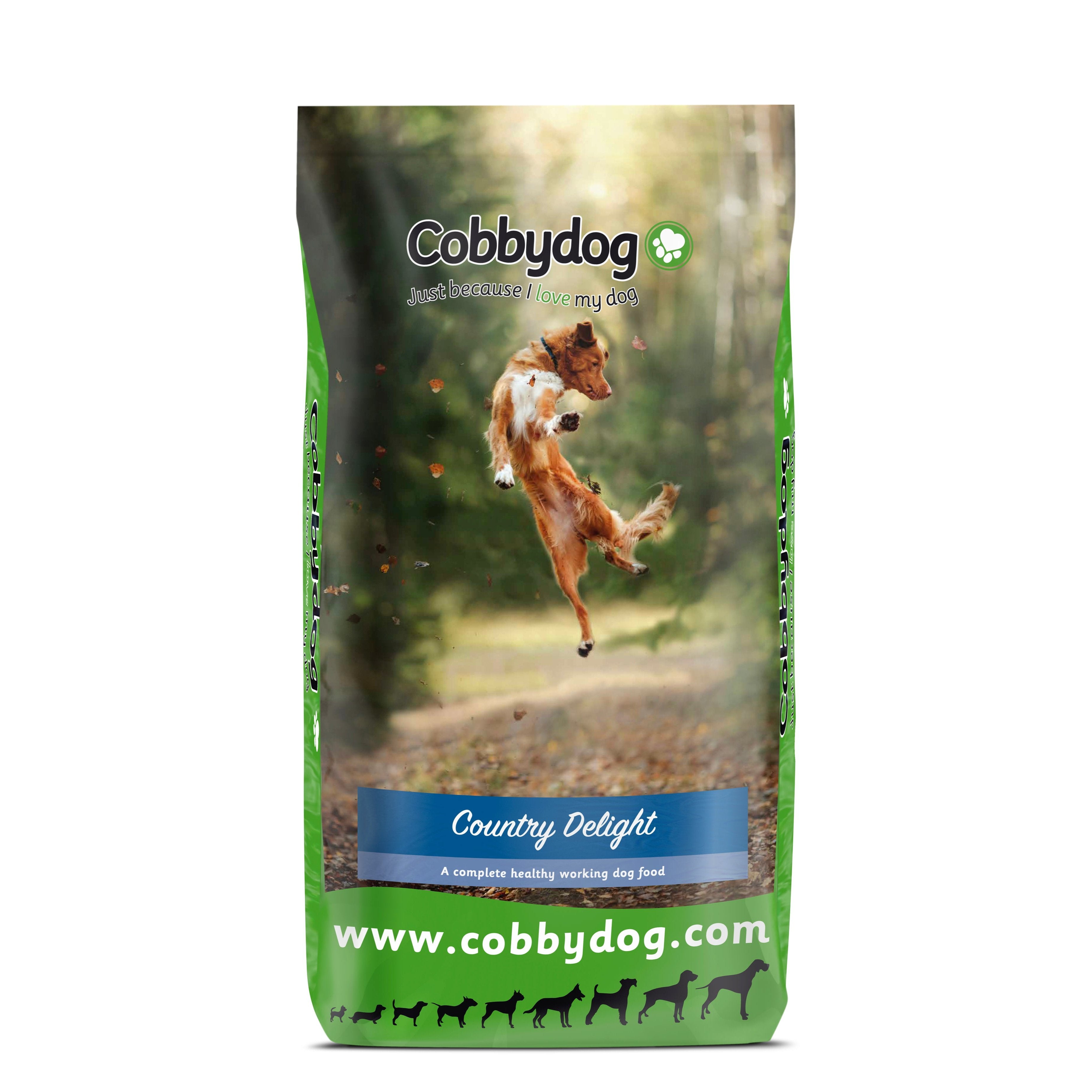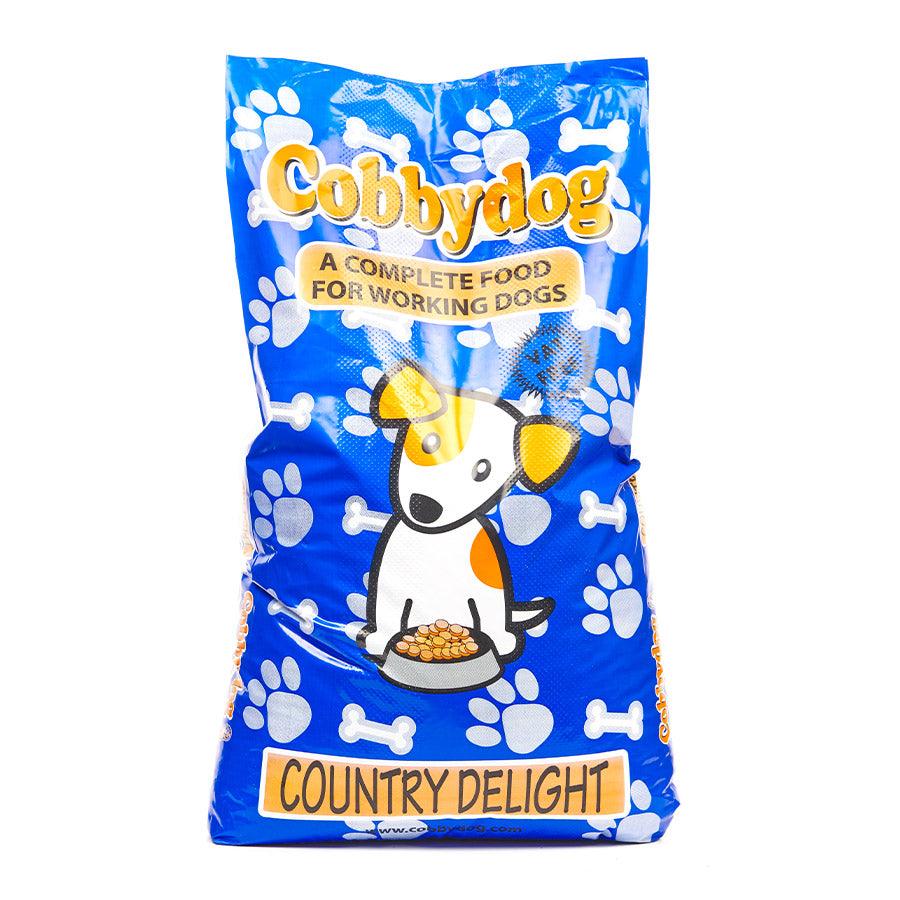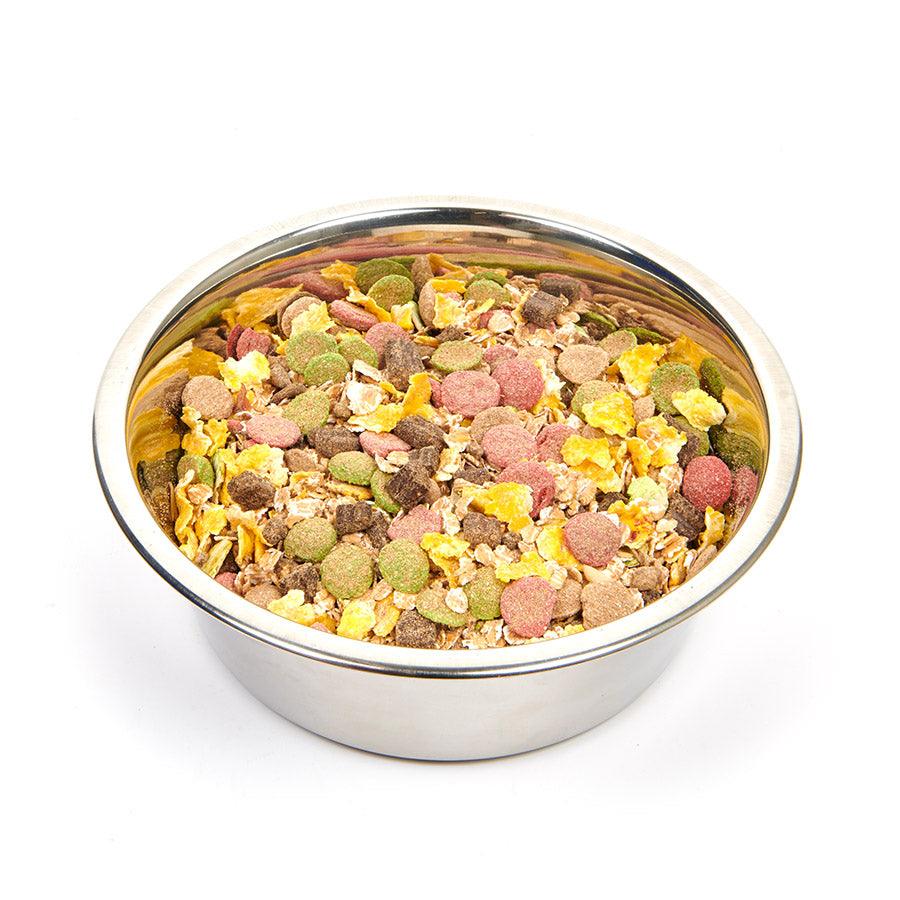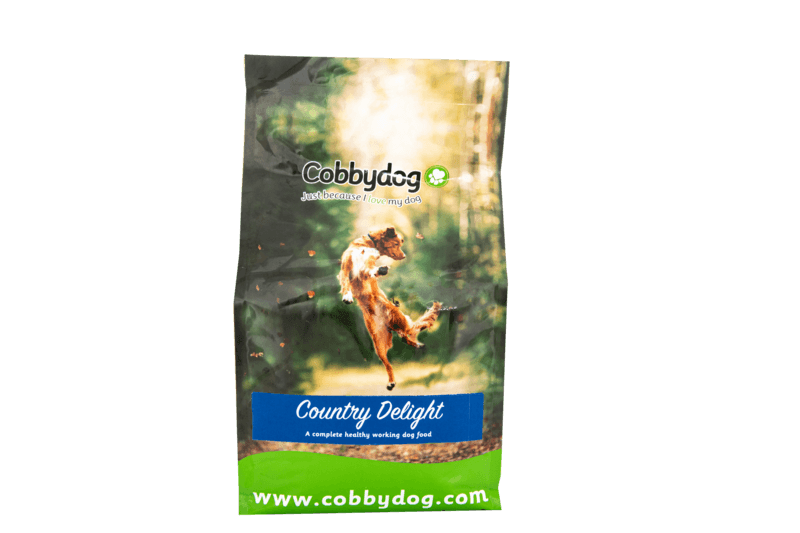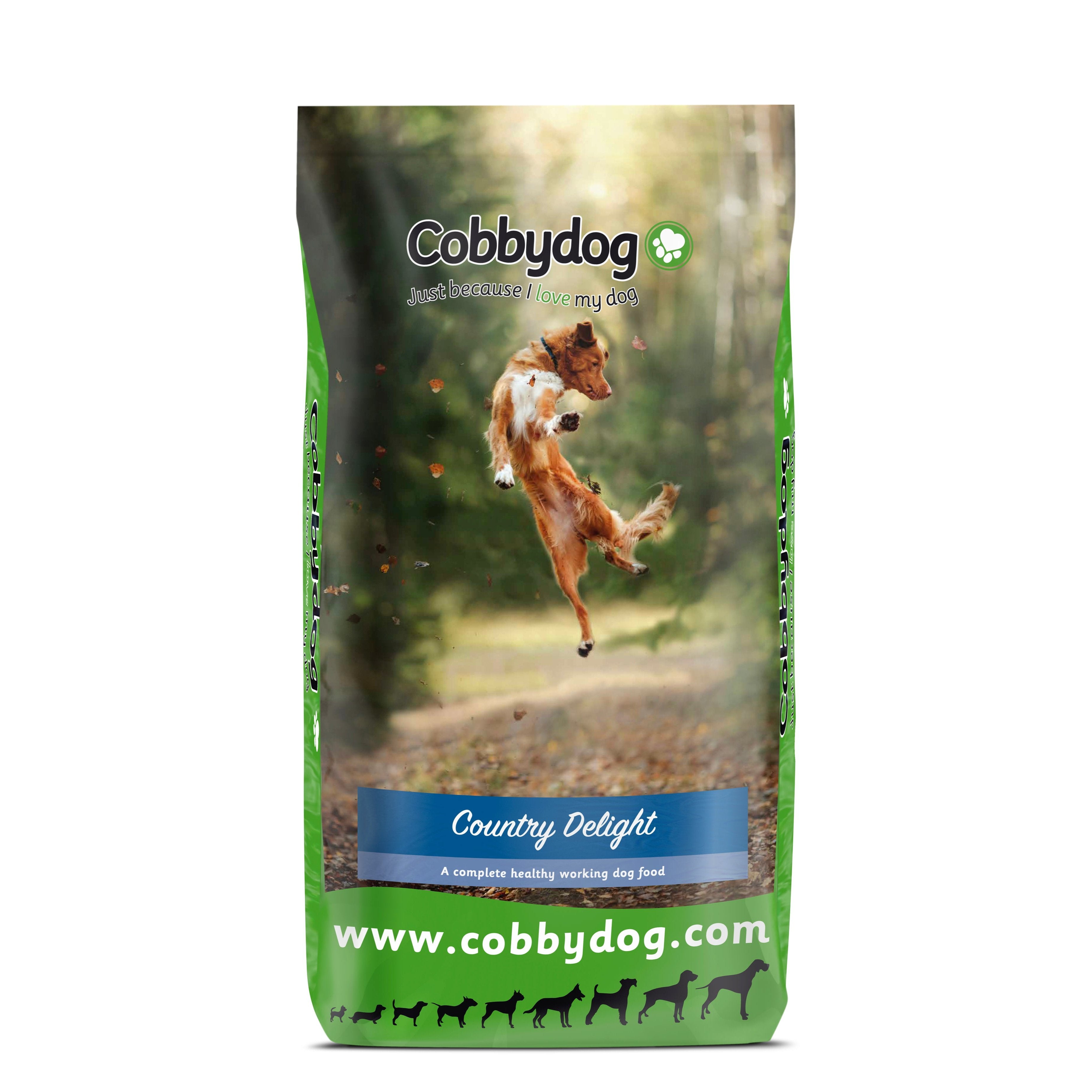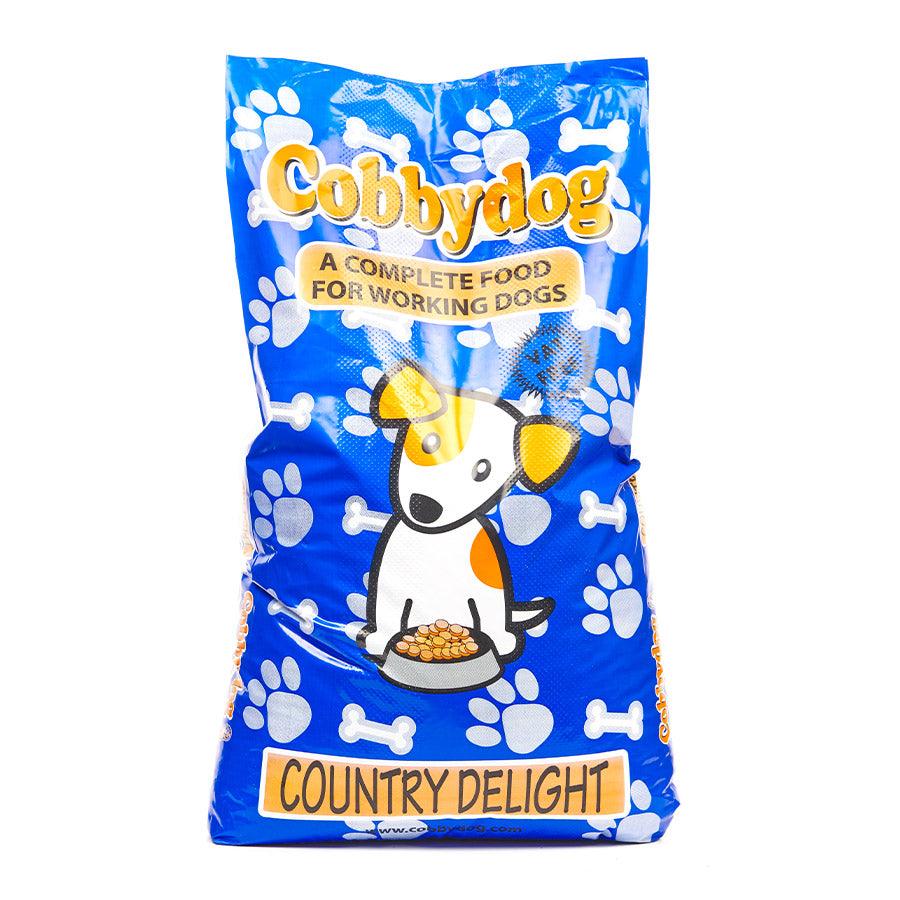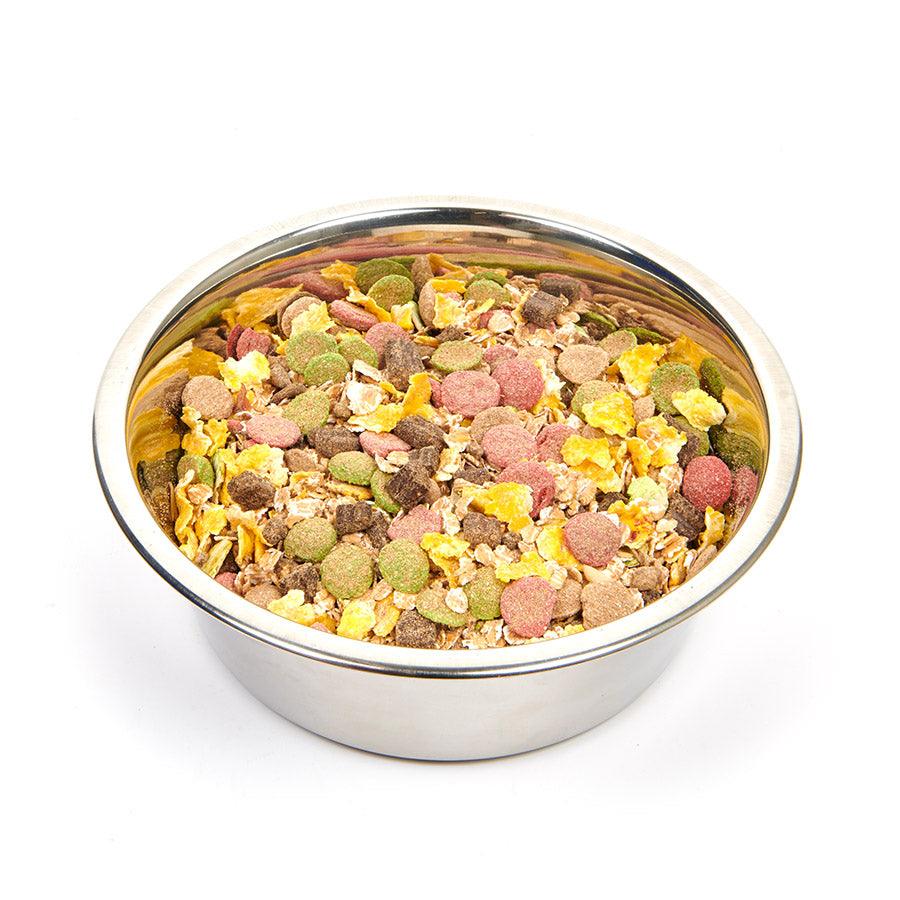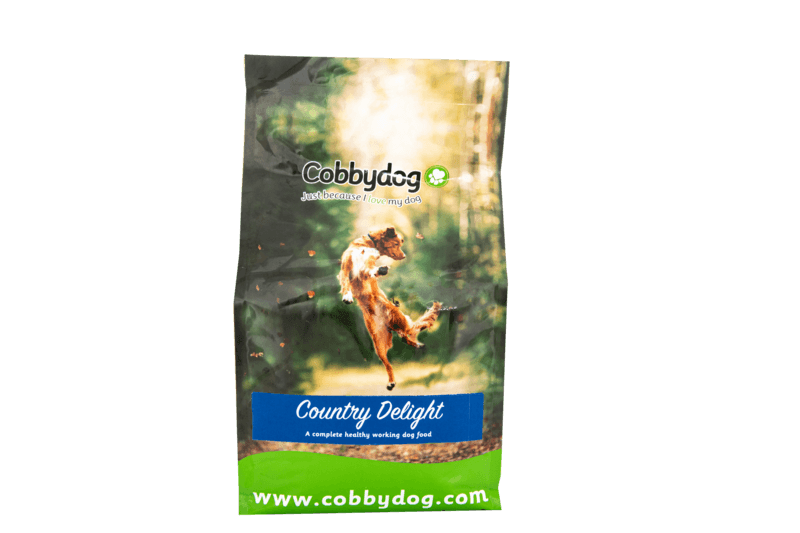 Cobbydog Country Delight is a cereal based, complete dry dog food. 
It is a good mixed formula suitable for medium to large dogs.
Country Delight contains high quality meat proteins.
All the essential nutrients are carefully combined to provide your healthy and active dog with all he needs.
An excellent all round feed at an outstanding price.
Ingredients/Analysis 
Composition
Wheat, Protein Pellets Containing Beef Meat Meal 18%, Dehydrated Beef 9%, Maize, Peas, Vitamins, Minerals

Nutritional Additives /Kg
Vitamin A, 12,400 iu/kg
Vitamin D3, 2,000 iu/kg
Vitamin E, 50 iu/kg
Vitamin B1 (Thiamine), 3 mg/kg
Vitamin B2 (Riboflavin) 8 mg/kg
Vitamin B6, 5 mg/kg
Vitamin B12, 40 mcg/kg
Vitamin C, 50 mg/kg
Vitamin K, 2 mg/kg
Zinc, 100 mg/kg
Manganese, 80 mg/kg
Copper, 20 mg/kg
Iron, 30 mg/kg
Calcium, 1.5%
Phosphorous, 1.0 %
Salt, 1.0 %

Analytical Composition
Crude Protein, 20 %
Crude Fibre, 1.9 %
Fat Content 7.9 %
Ash 8.3%
Related products