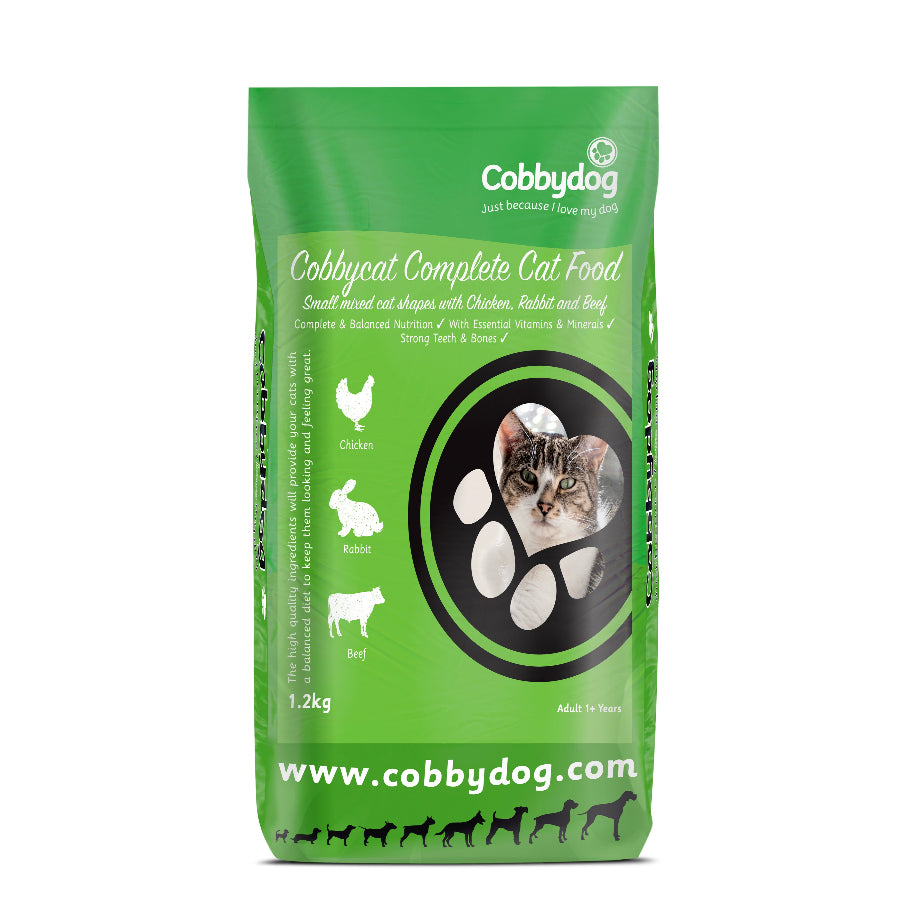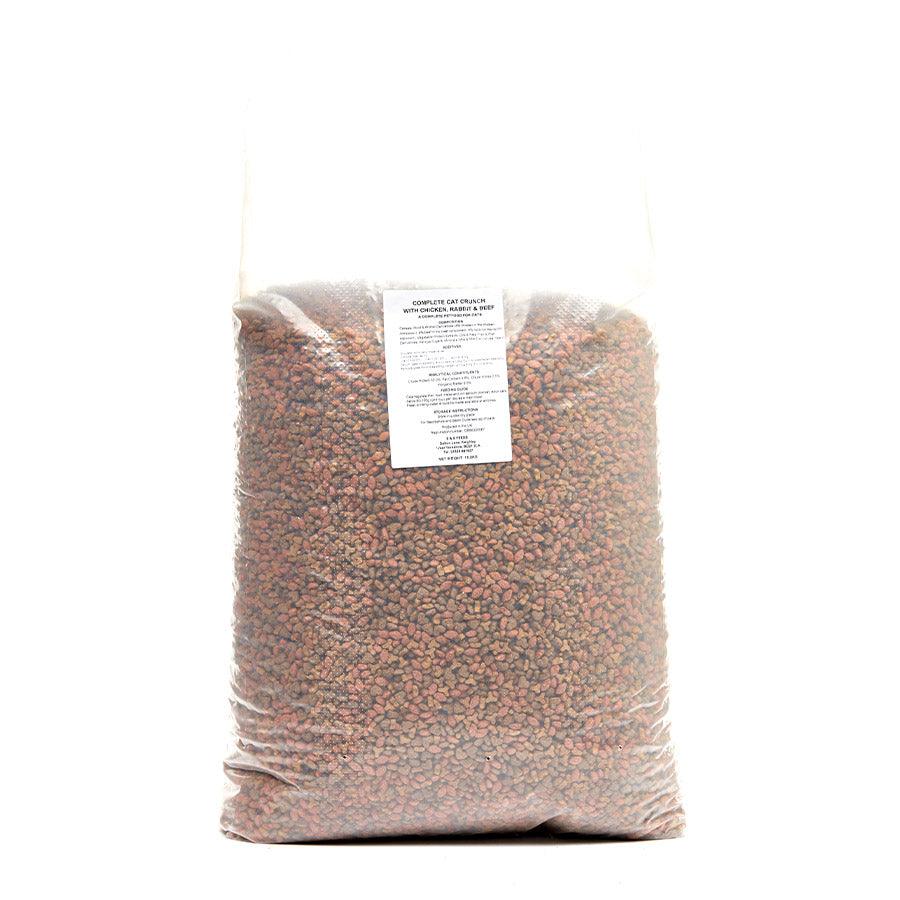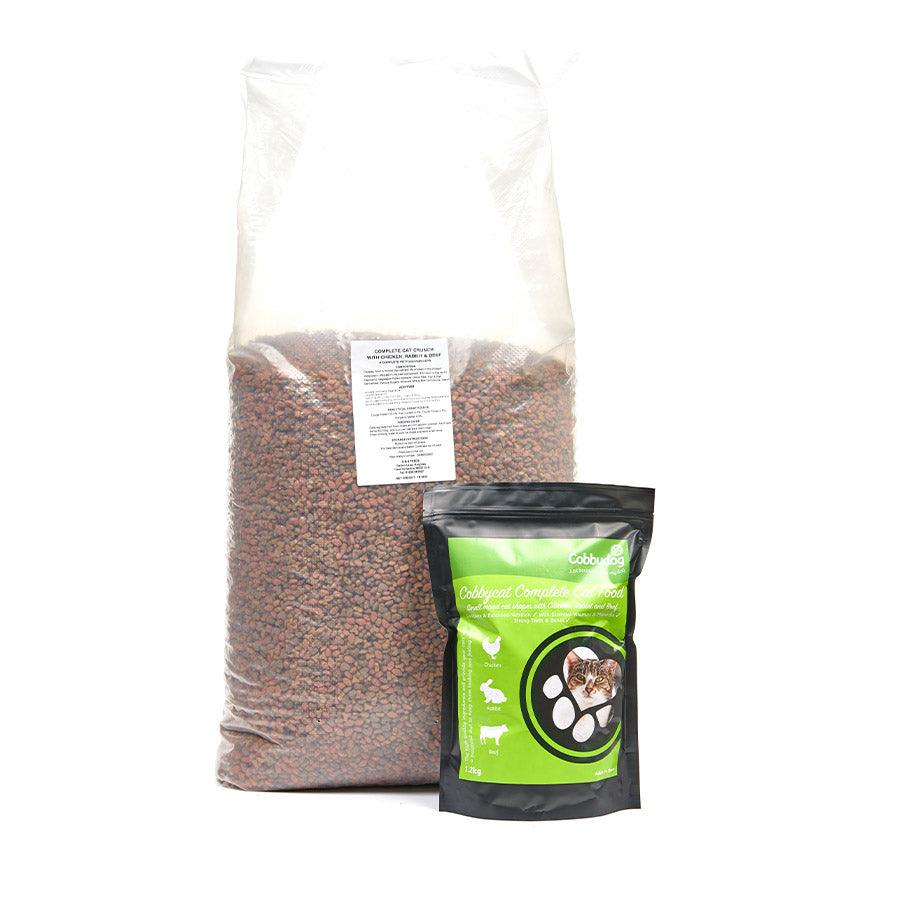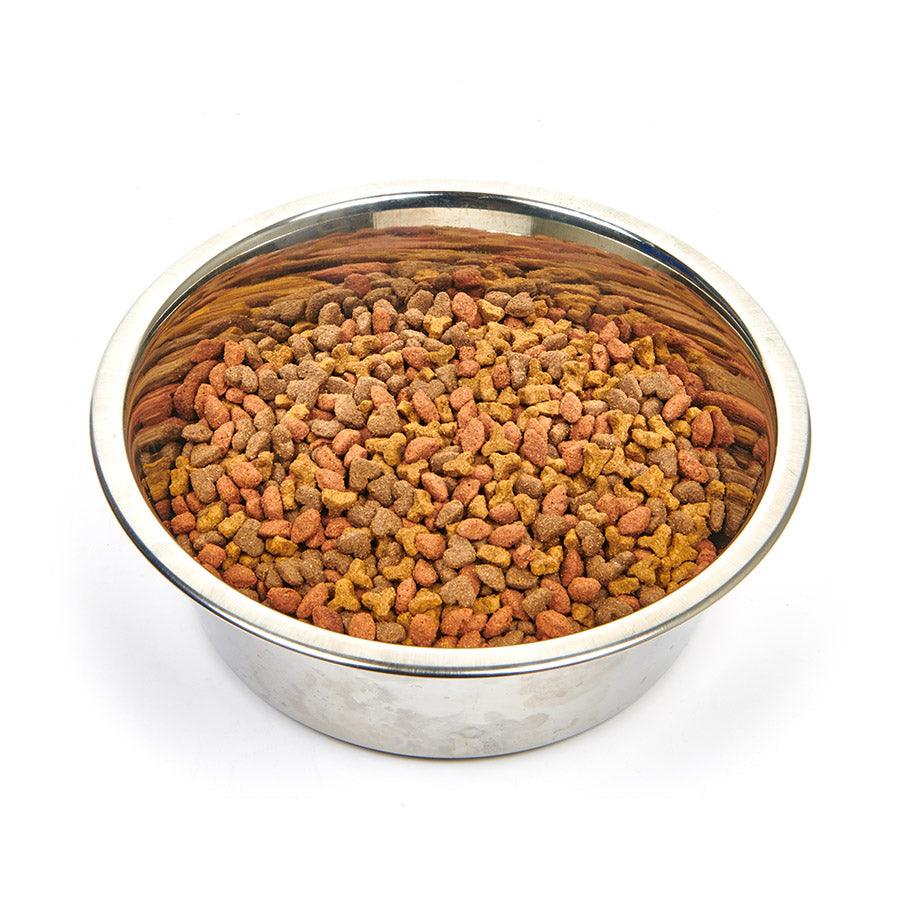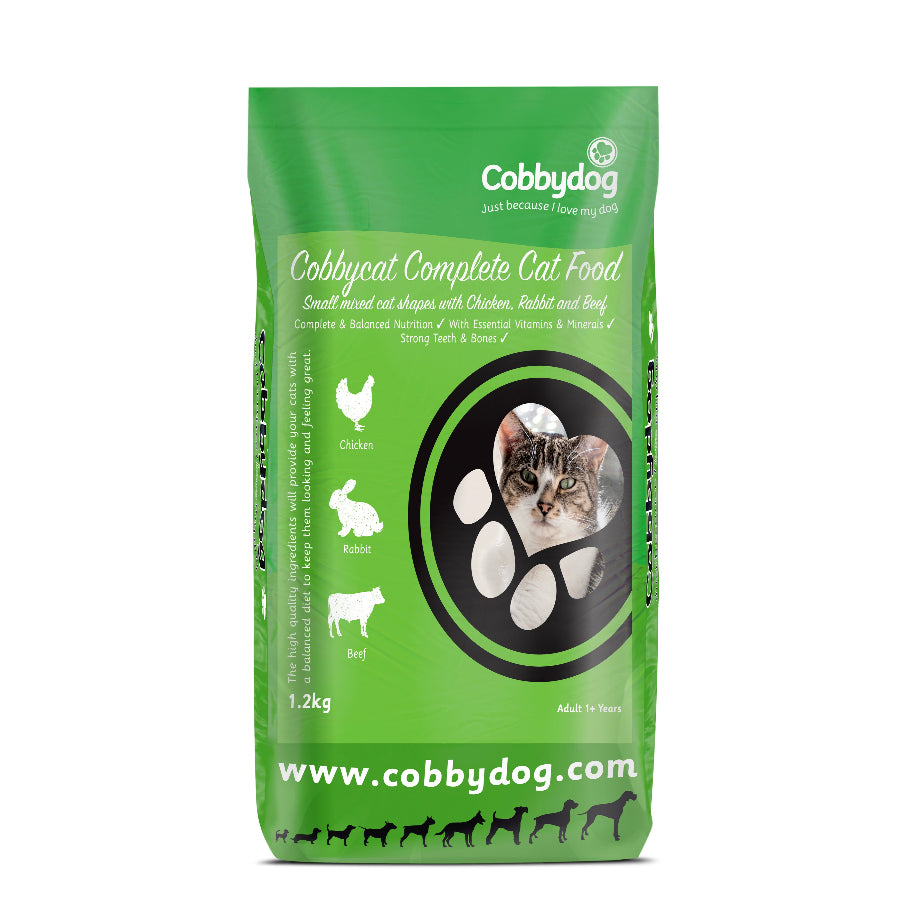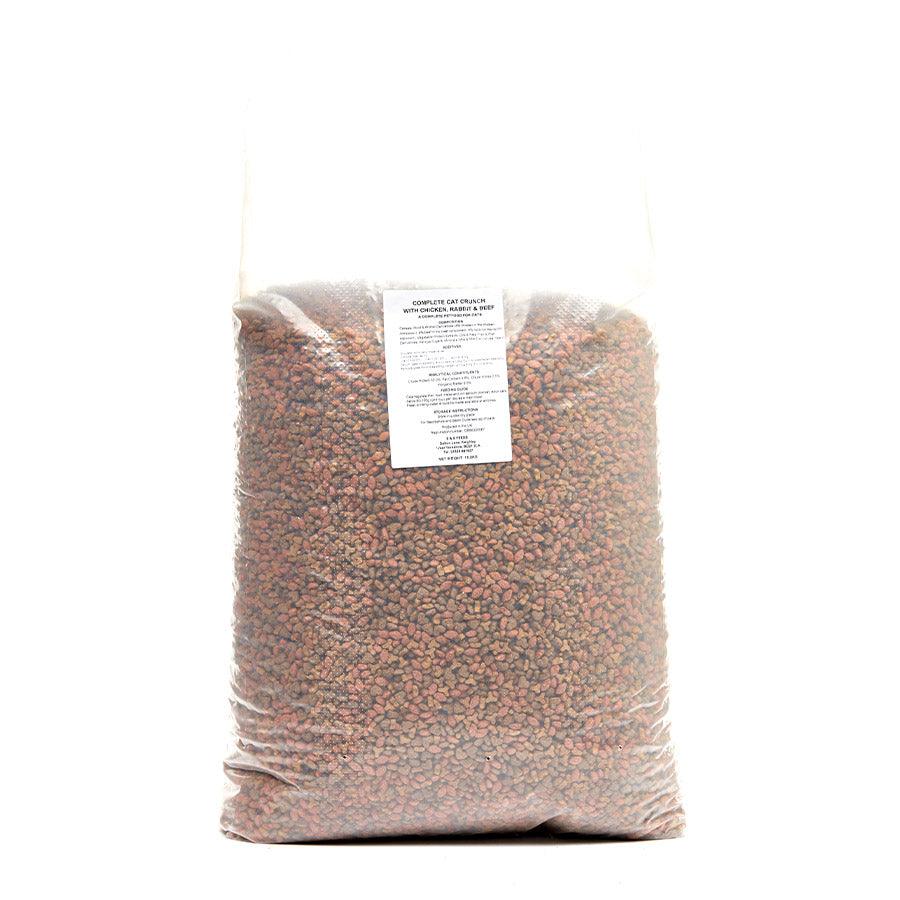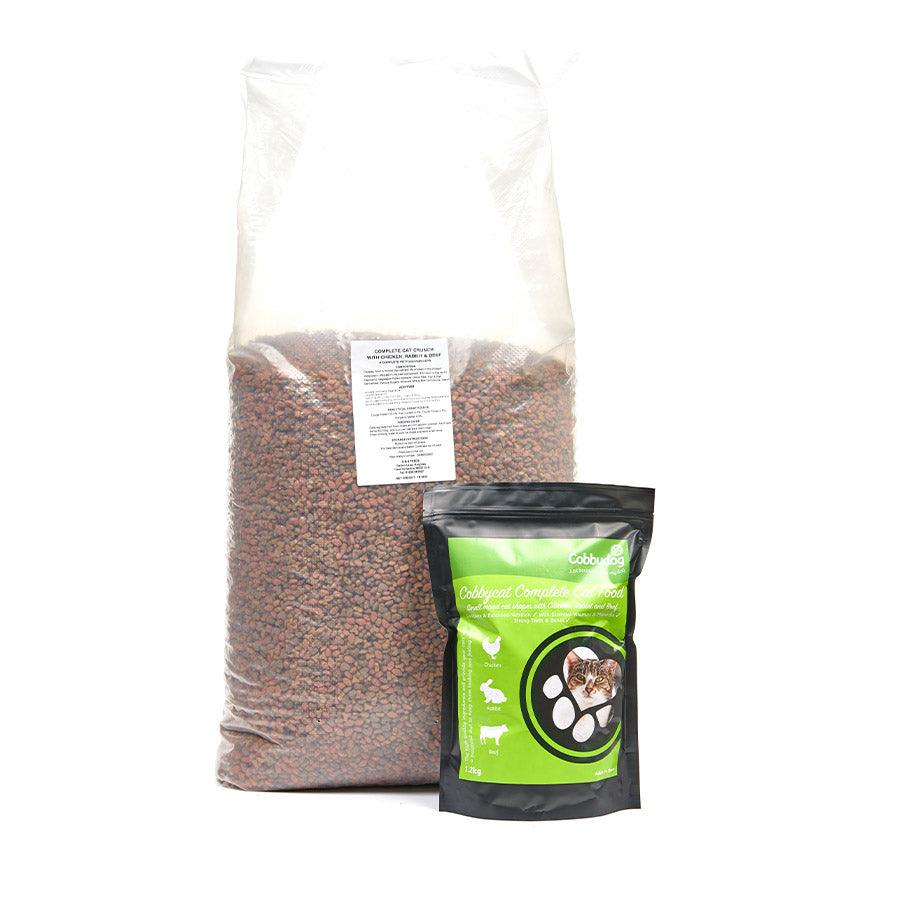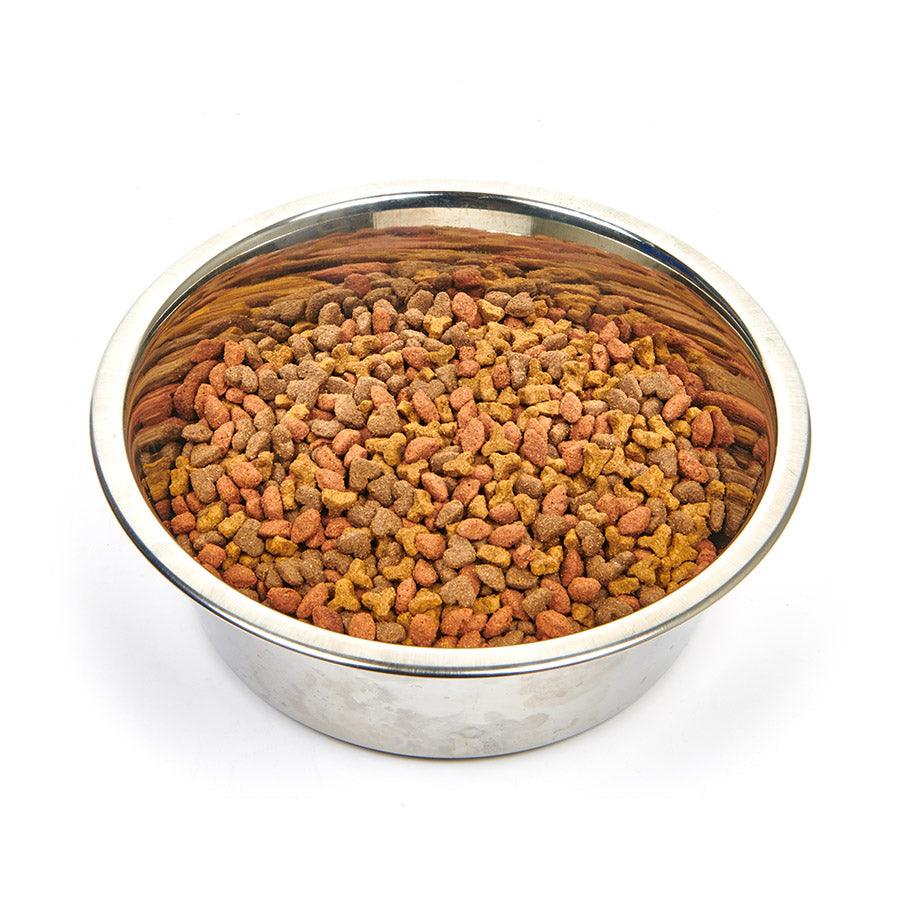 Small mixed cat shapes with Beef, Chicken, Salmon and Veg
Look after the health and well being of your cats by feeding them with our specifically formulated complete cat food. 
The high quality ingredients will provide your cats with a balanced diet to keep them looking and feeling great.
Cobbycat complete diet – ensuring your cat is healthy and satisfied.
Composition 
Whole Wheat, Beef Meat Meal (10% Beef), Soya Bean Meal, Whole Peas (10%), Poultry Oil, Salmon Meal (4%) Poultry Digest, Extract of Yucca Schidigera
Vitamin A 22,000 iu/kg
Vitamin D3 2,200 iu/kg
Vitmain E 120  mg/kg (as alpha tocopherol)
Taurine 500 mg/kg
Protein 27%
Fat 9%
Fibre 2.5%
Ash 9.5%
Related products